[
Homepage
] - by:
300AD
-
Download links for KingMania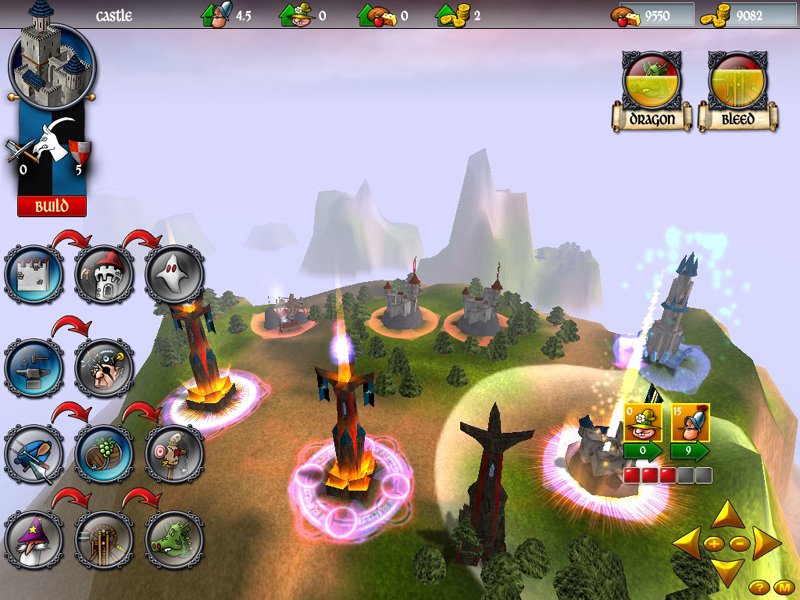 Click to enlarge
Description:
Kingmania is a fast and simple action strategy game from a fantasy world that will test players ability to make quick tactical decisions. You control different buildings, use spells and the power of hordes of your lieges to defeat your opponents
Each of the buildings in the game has another purpose and can be improved upon - castles
produce strong knights and allow you to cast magical spells at enemy buildings or
to summon dragons. Villages provide food as well as villagers, who are weak warriors, but
attack in hordes and when they turn to berserkers, they can gain a destructible force.
Gold can be gathered at mines, mage towers can shoot fireballs and destroy garrisons
in enemy houses, etc.
The game is situated on an island kingdom, developed in pleasant and easy to understand
graphics with comical features, and can be taken as an attempt to introduce strategic
games to casual players.
Main game features:
- 30 levels with unique battlefields
- More than 30 structure upgrades
- 5 mass destruction spells
- 5 opponents with different strategies - find their weak spots!
- Multiplayer mode to play with your friends online
- Original music tracks
Recent changes in this Major Update:

Remarks - Comments - Reviews
(
Add your opinion about this program
)
<!Comments><!Comments>