Want a better software to manage your Web site more quickly and efficently? Click here for more info about EasyWebEditor...
Websites and CD DVD product catalogs with a single professional tool, in a single step? Yes it is possible:
HyperPublish
(BELOW!) FREE DOWNLOAD LINKS FOR:
VideoPad Masters Edition for Mac 5.30
With VideoPad Masters Edition for Mac you can drag and drop files for easy video editing. You can also apply effects, transitions, speed adjustments, and more. VideoPad is one of the fastest video stream processors available. You can capture video from several sources, including DV camera, VHS, webcam, or raw files. You can also use VideoPad Masters to burn movies to DVD, share online, or post to video sites.
(description, more information,
click here - VideoPad Masters Edition for Mac video editing software anyone can use.
)
File size: 10651 Kb
Free Download link 1:
Click here to start the download for VideoPad Masters Edition for Mac (then choose Save)
Free Download link 2:
http://www.nch.com.au/components/vpmaci.zip
WARNING
: we suggest to scan the files with an
antivirus
before installing them - we do our best to screen each file reviewed on GetSoftware, but we don't re-scan them each day, and so, better safe than sorry!
The download link was perfectly working at the time of our review and the related inclusion in this archive, and so when we did our last test; it is provided by the software house and sometimes can be -temporarily- offline or so.
Please
kindly use the contact form
to report difficulties, strange behaviors or persistent problems, and quote the program name or the number 6999 .
VideoPad Masters Edition for Mac is a fully featured video file editor for creating professional quality videos in minutes. VideoPad is designed to be fast with its intuitive user interface. With VideoPad, making videos has never been more fun!
(
VideoPad Masters Edition for Mac video editing software anyone can use.
)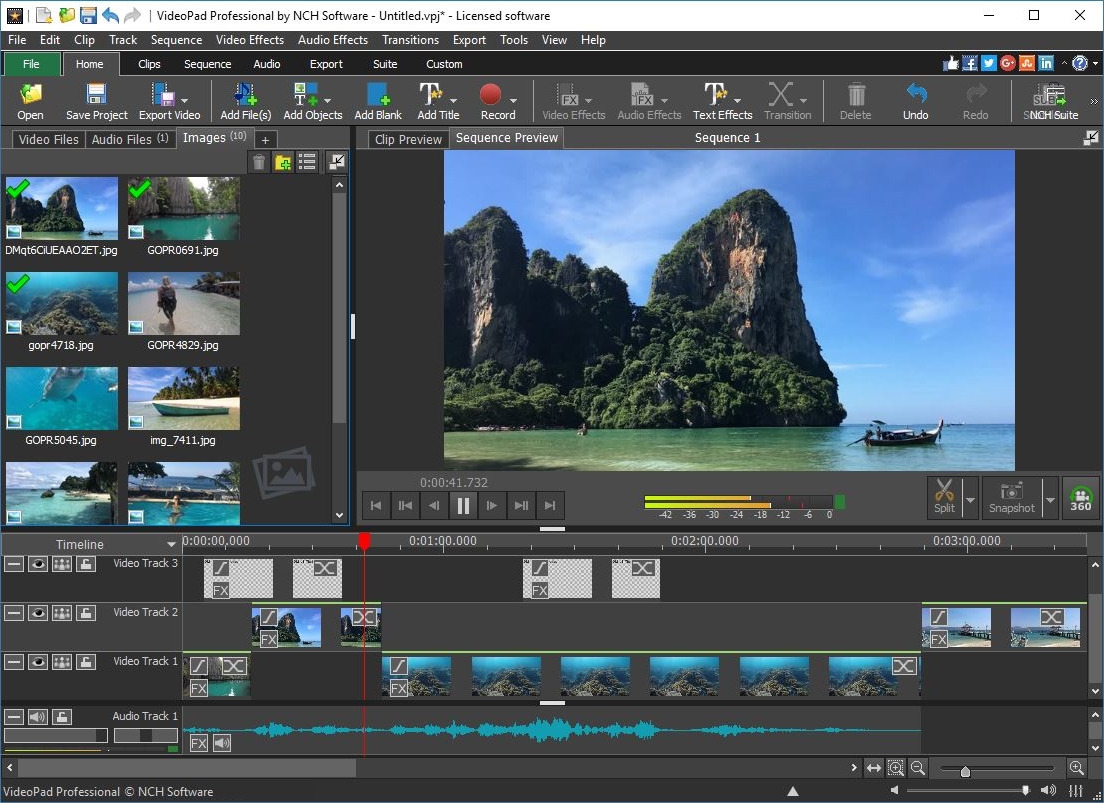 Download page for the app VideoPad Masters Edition for Mac - VideoPad Master's Edition for Mac is the fast and fun way to edit your videos. It allows you to create and edit videos of many formats including .avi, .wmv, .3gp, .wmv, .divx as well as several others. Try VideoPad Masters Edition to create a professional quality movie by combining several video clips, audio clips, and images. Select from several clip transitions, preview the effects in real time, and customize the duration of the effect. Tweak brightness, saturation and color to get exactly the look you want in your movie. Insert images and audio into your movies with one click of the mouse. Import and mix audio tracks or record audio narration. Finally, store and share your movie in many formats. Burn your movies to DVD or Blu-ray and watch them on your television. Save your movies and share them with friends and family through email, YouTube, or on your website.