App Program DVDFab DVD Copy download
Want a better software to manage your Web site more quickly and efficently? Click here for more info about EasyWebEditor...
Websites and CD DVD product catalogs with a single professional tool, in a single step? Yes it is possible:
HyperPublish
(BELOW!) FREE DOWNLOAD LINKS FOR:
DVDFab DVD Copy 11.0.0.7
DVDFab DVD Copy is a stable, powerful, easy-to-use DVD Copier/Burner/Decrypter which can copy any DVD (protected or unprotected) to any blank disc or hard drive with a very fast speed and wonderful quality. 6 copy modes are available: Full Disc, Main Movie, Clone/Burn, Merge, Split, and Customize. It can copy DVD-9 to DVD-9, DVD-5 to DVD-5, DVD-9 to DVD-5, DVD-5 to DVD-9 with amazing effect.
(description, more information,
click here - DVDFab DVD Copy can copy any DVD to DVDR or HD in minutes with 8 copy modes.
)
File size: 174716 Kb
Free Download link 1:
Click here to start the download for DVDFab DVD Copy (then choose Save)
WARNING
: we suggest to scan the files with an
antivirus
before installing them - we do our best to screen each file reviewed on GetSoftware, but we don't re-scan them each day, and so, better safe than sorry!
The download link was perfectly working at the time of our review and the related inclusion in this archive, and so when we did our last test; it is provided by the software house and sometimes can be -temporarily- offline or so.
Please
kindly use the contact form
to report difficulties, strange behaviors or persistent problems, and quote the program name or the number 5384 .
DVDFab DVD Copy can copy and backup any DVD to DVDR or hard drive, and burn existing DVD folder or ISO file to any blank disc. 8 copy modes and various settings enable you to customize and personalize your DVDs.
(
DVDFab DVD Copy can copy any DVD to DVDR or HD in minutes with 8 copy modes.
)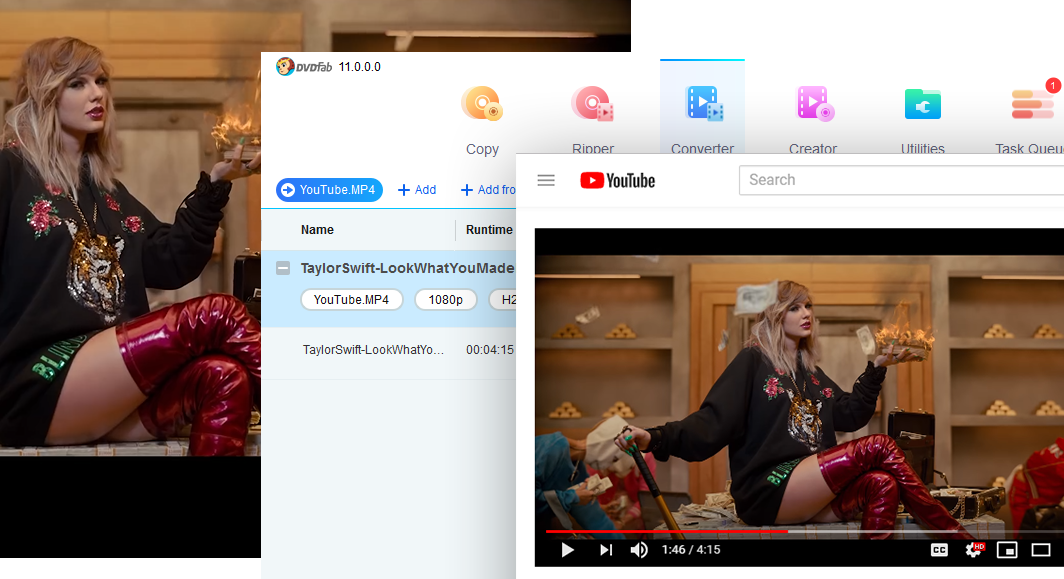 Download page for the app DVDFab DVD Copy - DVDFab DVD Copy is the most powerful and flexible DVD copying/burning software which can copy and backup any DVD to DVDR or hard drive with just one or a few clicks. 6 copy modes and various settings enable you to copy and personalize DVD into your preferred one. In addition, the speed is very fast, and the quality is excellent. It must be a wonderful experience for you.
Features Highlight:
1. 6 DVD Copy modes available: Full Disc, Main Movie, Clone/Burn, Merge, Split, and Customize.
2. Full Disc: All movies, menus and trailers are copied with just one click.
3. Main Movie: Just copy the main movie.
4. Split: Copy a DVD-9 to two DVD-5 discs with 100% quality, and preserve original menus on both discs.
5. Customize: Under this mode, you can choose just your favorite titles, specify the title playback order, with or without original menus, to create a DVD with the very stuff you want!
6. Customize Split: Copy a DVD-9 to two DVD-5 discs using Customize way.
7. Clone: Make perfect 1:1 bit-to-bit copy of DVDs.
8. Merge: Combine several titles of several sources into one DVD.
9. Write Data: Burn existing DVD folder / ISO image file to DVD writer, or convert DVD folder to ISO image file.
10. Copy with specific audio/subtitle.
11. Remove all DVD copy protections, like CSS, CPPM, RC, RCE, APS, UOPs, ARccOS, RipGuard, FluxDVD, CORE X2, etc.
12. Constantly updated to support latest DVD movies, DVD burners and blank DVD discs.
13. Preview title like real DVD player.
14. Copying/burning progress can be viewed in detail.
15. Burn to any blank DVD Disc (DVD+R/RW, DVD-R/RW, DVD+R DL, DVD-R DL).
16. Compress DVD-9 to DVD-5.
17. Recovery from DVD reading (VOB) error.
18. Support both NTSC and PAL DVD.
For more information about DVDFab DVD Copy, please visit dvdfab.cn/dvd-copy.htm