App Program A VIP Purchase Management Solution download
Want a better software to manage your Web site more quickly and efficently? Click here for more info about EasyWebEditor...
Websites and CD DVD product catalogs with a single professional tool, in a single step? Yes it is possible:
HyperPublish
(BELOW!) FREE DOWNLOAD LINKS FOR:
A VIP Purchase Management Solution 4.14
VIP Task Manager is professional easy-to-use software for Purchasing Team project, workflow management. It combines functions of Order processing system, Supplier Manager, Team Organizer and Project Manager. VIP Task Manager is the best tool for planning, tracking and reporting your purchasing team's activities, sharing your contacts, calendar, tasks, files etc., collaboration in real time and control your suppliers, managers and tasks execution
(description, more information,
click here - Easy-to-use Purchasing Manager + Team Organizer + Project Manager all-in-one
)
File size: 47189 Kb
Free Download link 1:
Click here to start the download for A VIP Purchase Management Solution (then choose Save)
Free Download link 2:
http://www.taskmanagementsoft.com/VIPTaskManagerProSetup.zip
WARNING
: we suggest to scan the files with an
antivirus
before installing them - we do our best to screen each file reviewed on GetSoftware, but we don't re-scan them each day, and so, better safe than sorry!
The download link was perfectly working at the time of our review and the related inclusion in this archive, and so when we did our last test; it is provided by the software house and sometimes can be -temporarily- offline or so.
Please
kindly use the contact form
to report difficulties, strange behaviors or persistent problems, and quote the program name or the number 9182 .
Professional tool for Purchasing Team project, workflow management. Manage your orders, deliveries, invoices, suppliers, employees, projects and tasks. Plan, track and report your purchasing team's activities, share your contacts, calendar, docs etc
(
Easy-to-use Purchasing Manager + Team Organizer + Project Manager all-in-one
)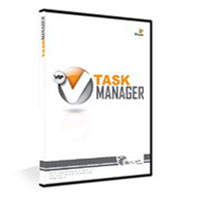 Download page for the app A VIP Purchase Management Solution - VIP Task Manager is a professional tool for purchasing team project, workflow management. VIP Task Manager combines functions of Order Processing System, Supplier Management System, Team Organizer, Project Manager, Document Manager and e-Communicator. It allows planning, tracking and reporting your purchasing team's activities, sharing contacts, calendar, documents etc., sending messages to your suppliers and colleagues, receiving notifications, taking actions and getting reports. Why to use VIP Task Manager? Managing purchasing is easy until you purchase a few products from a few suppliers. As soon as your purchasing process becomes more complicated, managing purchasing becomes a challenging task. The number of purchasing tasks grows as well as the number of managers, suppliers, regions and products, and you need to control all these aspects. You need to develop a comprehensive purchasing strategy, transform it into detailed action plan with measurable performance metrics, track execution and get measure results. It is almost impossible without a special system for planning, tracking, analyzing, reporting, and controlling all aspects of procurement activity, projects and tasks. VIP Task Manager is the best software system for managing your purchasing team's workflow, including purchasing planning, tracking and reporting. The system provides clear vision of what purchasing managers did yesterday, what they are doing now and what they will do tomorrow, understanding of purchasing tasks and how they rely on strategy. VIP Task Manager helps you to develop comprehensive, prioritized purchasing plans, track their completion and create real-time reports. VIP Task Manager is easy-to-use software and doesn't require advanced user or system administrator skills. Using VIP Task Manager you can collaborate with your purchasing team members and suppliers accross the world (via LAN or Internet). See a Live Demo, get a Free Hosted Trial or Download VIP Task Manager for free